Mobile Website Design
Developing a consistent brand image on mobile devices in today's market is crucial!
Mobile website browsing has exploded at an ever increasing pace. More and more consumers are turning to their mobile devices to find information on the businesses around them. Whether you are trying to capture the attention of a local who is out and about for the day --looking for a good place to spend their lunch break --or a visiting tourist who may only have access to the web through their phone, we are able to develop an eye-catching and user friendly mobile website that fits the needs of your specific consumer.
Take Your Brand Mobile
Mobile website development is a unique process in which one must take several factors into account, including: screen size, unique coding, relevant content, user compatibility, clear and concise navigation, relevant links, an easy transition from viewing the site to making a phone call and much more. All of these features and functions should also serve the purpose of offering a consistent brand message on a mobile platform. The benefits of developing and launching a mobile website for your business are increasing everyday as more consumers turn to mobile browsing.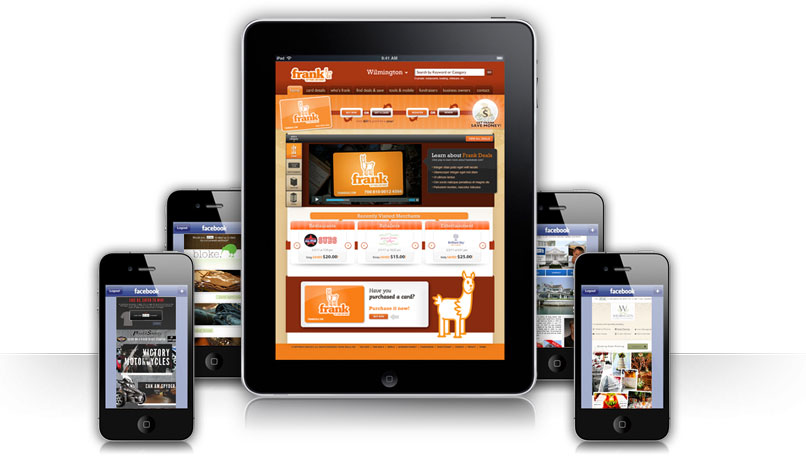 Creative Design Services