Wilmington NC Advertising Agency
We want to make this loud and clear: there is no brand out there that is exactly like yours, and that should be reflected in advertising. Every touch point that your brand offers to consumers should reflect your brands personality and purpose. We develop strategic advertising plans to create exposure for your brand. From online and print to TV and social media, we get it. Our goal is to develop long term strategic plans that incorporate financial responsibility and effective return on investment results, while positioning your brand ahead of your competitors.
Wilmington NC Digital Advertising Agency
Every business is unique in its brand and purpose.It only makes sense that certain advertising mediums are more effective than others, based on the unique qualities of your business. By utilizing traditional media, digital advertising, and social media; our goal is to maximize the effectiveness of every dollar you spend on advertising. As we plan, create, produce and place your advertising we convey a consistent brand message every step of the way.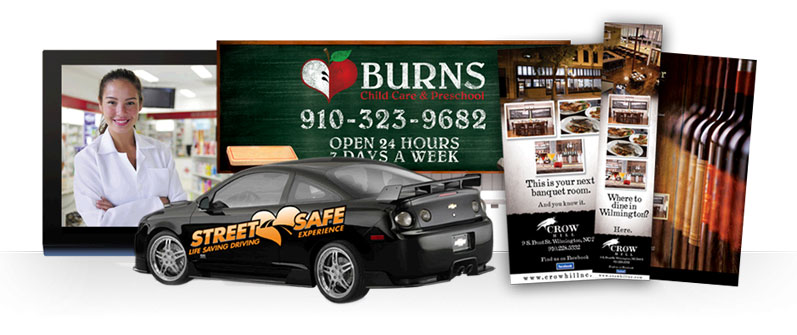 Advertising Services